Welcome to Our online portal


We have limited staff available in both office locations and anticipate that there may be a delay in plan review and permitting, however, inspections will continue as normal.
We appreciate your cooperation, understanding and patience.
MORE ABOUT THE BUILDING SAFETY UNITYavapai County has adopted the 2018 Building Codes.
As of January 1, 2020, only the adopted 2018 Building Codes will be accepted.
To view our Building Code Ordinance and Amendments, CLICK HERE
To view the adopted Planning and Zoning Ordinance, click here
Online Services
PERMITTING




Learn when you need a permit, find out what you need to apply, apply online, check the application status, and schedule inspections.


DO I NEED A PERMIT?
SUBMITTAL REQUIREMENTS
APPLY ONLINE

SEARCH FOR PERMIT




PLANNING AND ZONING PROJECTS


Starting a new developmment project?

P

lease contact the

Planning and Zoning Unit

to get started.


PLANNING AND ZONING APPLICATION
PRELIMINARY PLANNING MEETING
MINOR LAND DIVISIONS PERMIT APPLICATION
Home Occupation APPLICATION





ADDRESSING




Are you in need of address or address change? Do you have an unnamed road or is there a duplicated road name you live along? Please click on the link to submit your request / application.


Submit a Street Naming Application
Submit an Addressing Application








SCHEDULING INSPECTIONS
Once your permit is issued, you can schedule inspections through our online portal. To begin, you will need to log in using the email address of the property owner, the listed contractor, or the permit applicant. Once logged in with an email address related to the permit, go to VIEW MY REQUESTS and choose the permit from the list. Once you open the permit, click REQUEST AN INSPECTION at the left. Building Inspections must be scheduled one day in advance and can be scheduled up until midnight the night before. Environmental Unit Inspections will be completed within five (5) business days of receiving the request-weather permitting. The Environmental Unit inspects some areas on specific days
Ash Fork and Seligman-Thursdays only.

Skull Valley, Peeples Valley, Yarnell, Congress, Wickenburg and environs-Thursdays only

Black Canyon City, Cordes Junction, Spring Valley-Wednesdays only
Questions about scheduling inspections? Contact the

BUILDING SAFETY UNIT or the ENVIRONMENTAL UNIT

928-771-3214 (Prescott Office)


928-639-8151 (Cottonwood Office)




Complaints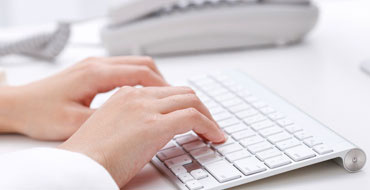 Have you seen properties with uncontained trash? Tall, dry weeds? Disabled vehicles? Construction without a permit? Or surfacing sewage? If so, submit a complaint and it will be routed to the appropriate Land Use Specialist.
SUBMIT A COMPLAINT
DEVELOPMENT SERVICES DIVISIONS


Customer Service and Permitting Unit


The Customer Service and Permitting Unit is charged with the intake, processing and issuance of all permits for the unincorporated areas of Yavapai County. Permits for buildings, structures and grading are required in all of the unincorporated areas of Yavapai County. The size, type, use and value of a structure or project will determine the level of review required for the permit.


FORMS
REFERENCE MATERIAL
DOCUMENT FEES
more about the customer service and permitting unit

Building Safety Unit


Building Safety provides plan review, inspections and enforcement of the

currently adopted building codes with amendments

. We are here to serve and protect the public from unsafe building practices by providing reasonable control for construction use and occupancy of buildings and all components.

FORMS
POLICIES
building safety fees
more about the building safety unit




Planning and Zoning Unit


The Planning division plans and guides the physical development and future growth of Yavapai County in accordance with the County's Comprehensive Plan, Planning & Zoning Ordinance, and Subdivision Regulations. They are charged with processing of all hearing applications to the Planning & Zoning Commission and Board of Adjustments & Appeals along with reviews of residential and commercial permit applications.

FORMS
REFERENCE MATERIAL
planning and zoning fee schedule
more about the planning and zoning unit





The Land Use Unit


The Land Use Division is charged with the enforcement of the Planning & Zoning Ordinance as well as related codes.

FORMS
REFERENCE MATERIAL
planning and zoning fee schedule
more about the Land Use Division





Environmental Unit


The Environmental Services Unit performs a variety of functions delegated by the Arizona Department of Environmental Quality (ADEQ). Environmental Services carries out all aspects of permitting and inspections of Conventional and alternative onsite wastewater disposal systems up to 24,000 gallons per day, permitting of water and sewer line extensions, and approving the sanitary facilities for subdivisions.


FORMS
REFERENCE MATERIAL
septic permit requirements
ENVIRONMENTAL FEE SCHEDULE
MORE ABOUT THE environmental unit





Addressing Unit





The Addressing Unit is charged with the responsibility of assigning new physical addresses, changing physical addresses, assigning new street names, and renaming old street names with conflicting or duplicate names to all lands within the unincorporated areas of Yavapai County. In addition, the Addressing Unit coordinates promoting the importance of the US Census each census year.
---
public works SERVICES


---

Still have questions?
Read our FAQ
Contact us:
928-771-3214 (Prescott Office)
928-639-8151 (Cottonwood Office)